Akron School District School Bus Drivers Mountain Driving Training We are blessed to have a great group of bus drivers at the Akron School District. On Tuesday, June 21st our drivers took part in a mountain school bus driver training between Lyons and Allenspark on Colorado Hwy 7. Each driver took a turn at the wheel driving up the mountain and back down. As some people might know that is part of the Peak to Peak scenic route. There are no really steep grades like Floyd Hill but a narrow curvy canyon. Thank you, Akron bus drivers!!!🚌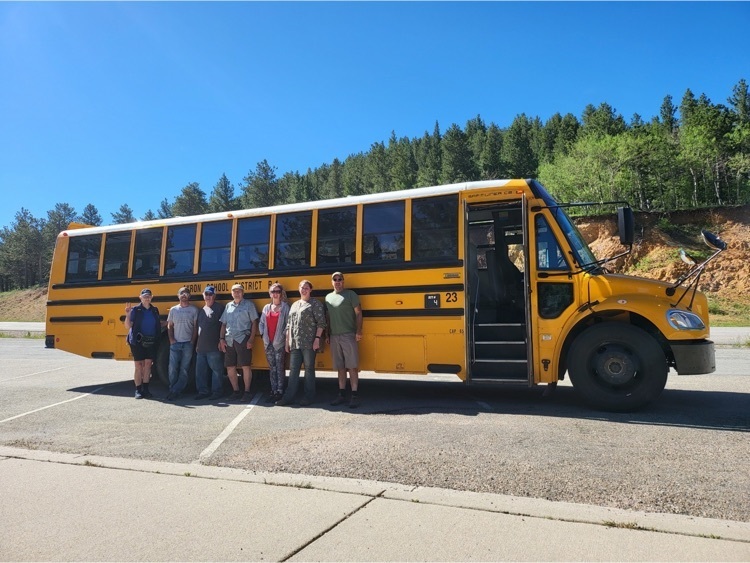 It is getting close to celebrating our RAM graduates as they begin their next adventures. The following image is the route our graduates will travel after graduation ceremonies on Saturday, May 28th. Come out and help us celebrate our SENIORS!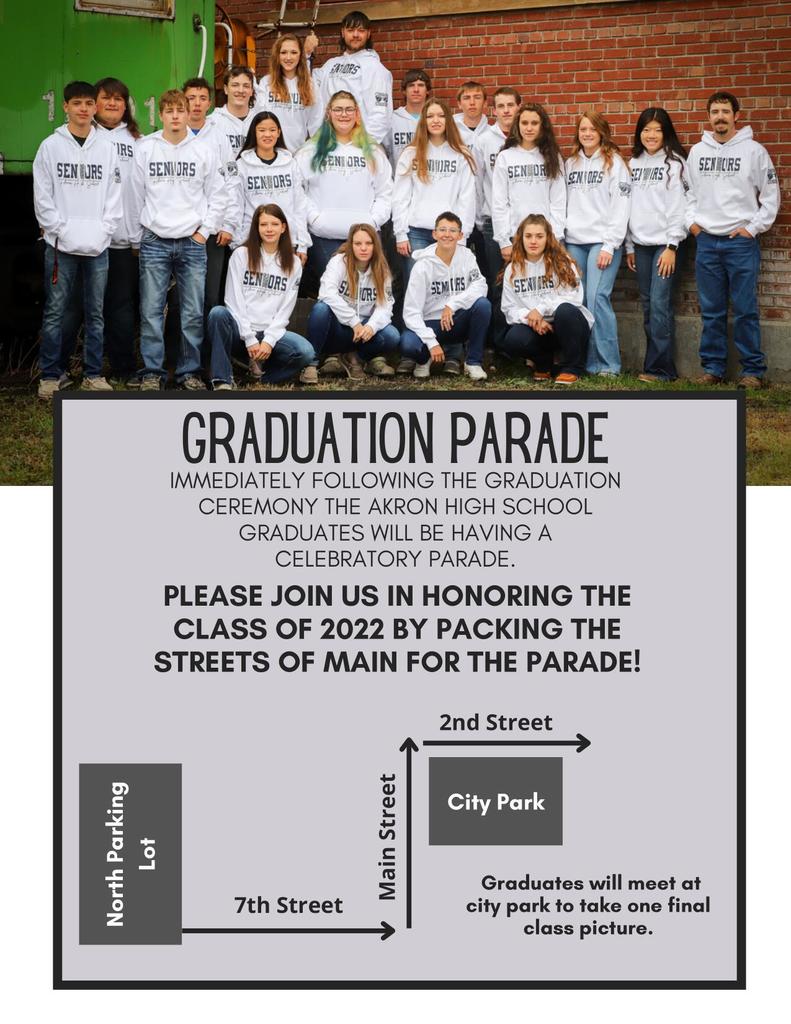 Check out these important dates as our school year comes to an end.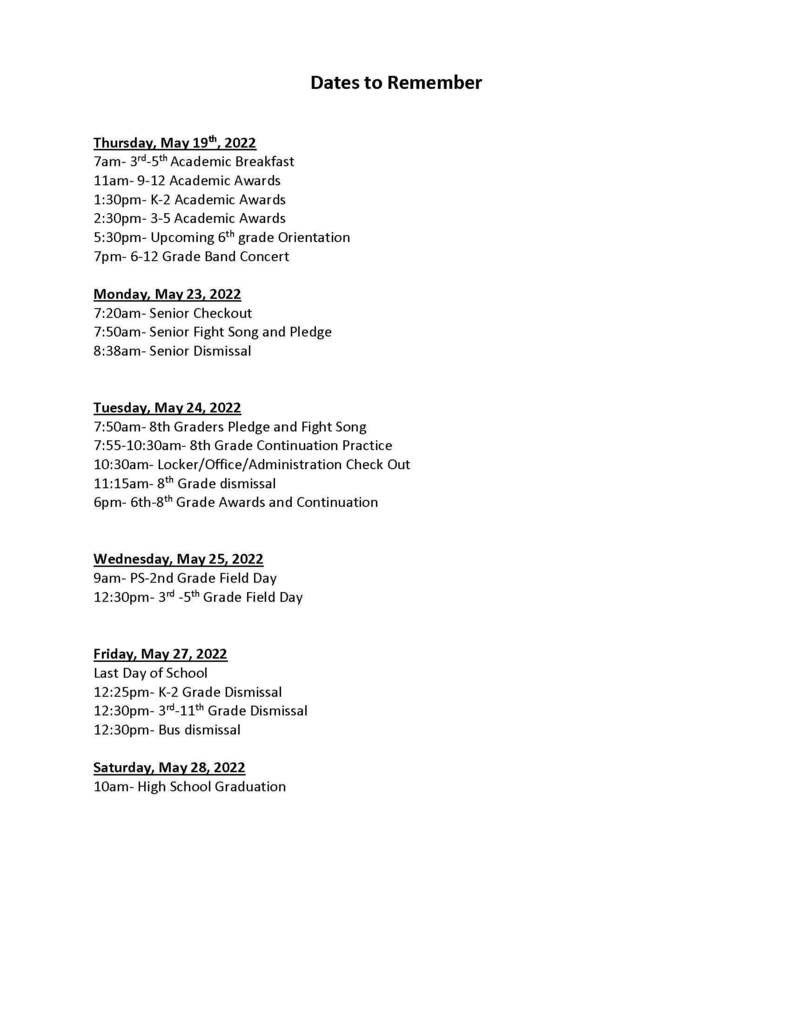 FBLA Par 3 Tournament

The Akron Booster Club is hosting the Spring Athletic Banquet Tuesday at 6:30 pm in the field house. Please enter through the far southeast entrance by the baseball field.


Akron Senior Class and Staff Members recognized at the Alumni Banquet held last Saturday Alumni Banquet We had a great turnout for the alumni banquet. A nice dinner was prepared by Mustache Enterprises. The evening included recognizing the alumni in attendance, the senior class, and special awards. Alumni Scholarship Winners: Janessa Shook, Quincy Basler, and David McCaffrey. Honorary Alumni of the Class of 2022: Jason Collins and Tony McCaffrey Honorary Alumni Akron School Staff Retiree: Mona Merrill. A big thank you goes out to Jenn Koch who served as a the alumni president this year and put in a tremendous amount work in organizing this years banquet. Thank you also to the other alumni board members, those who played and supported the alumni golf tournament, and the class of 1979 for their continual support of the alumni scholarship.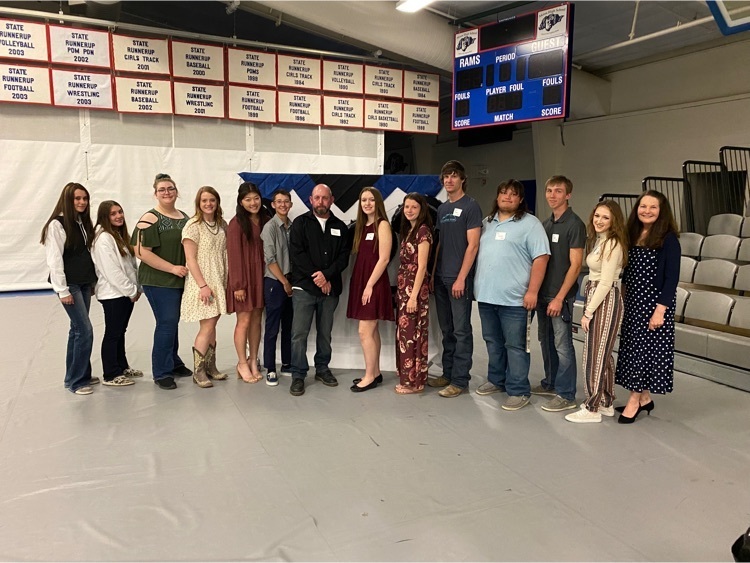 WASHINGTON COUNTY LADY GOLF Our team of ladies finished third today at Holyoke. Individually, Kendall Velder placed first shooting a 92 and Mary Dracon tied for third with a 100. Great job ladies!!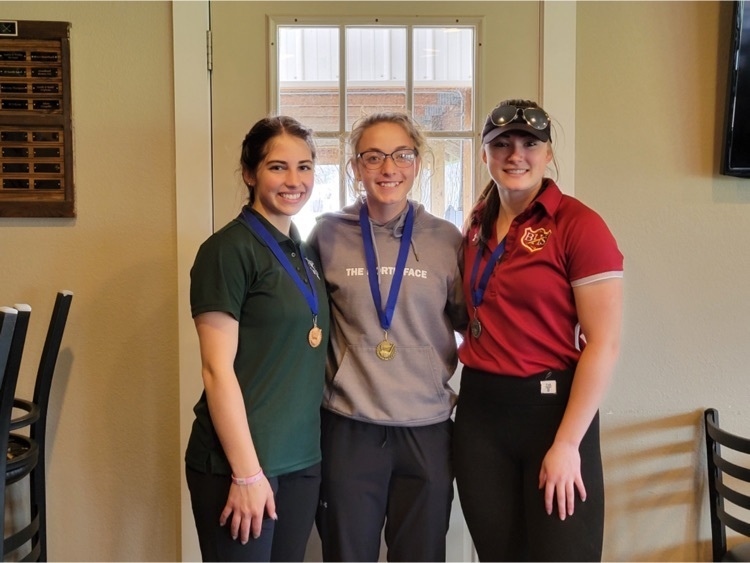 Akron School District Staff Appreciation Week May 2-5, 2022 Akron Ram Students and Families, Next week we will be appreciating all of the people that make our school a wonderful place for kids to learn and grow. Please see the attached flier for the daily themes to help celebrate our teachers, administration, bus drivers, cooks, paraprofessionals, librarians, secretaries and custodians. Thank you for your support of our school all year! Mrs. Anderson, Elementary Principal Mr. Randel, Middle School and High School Principal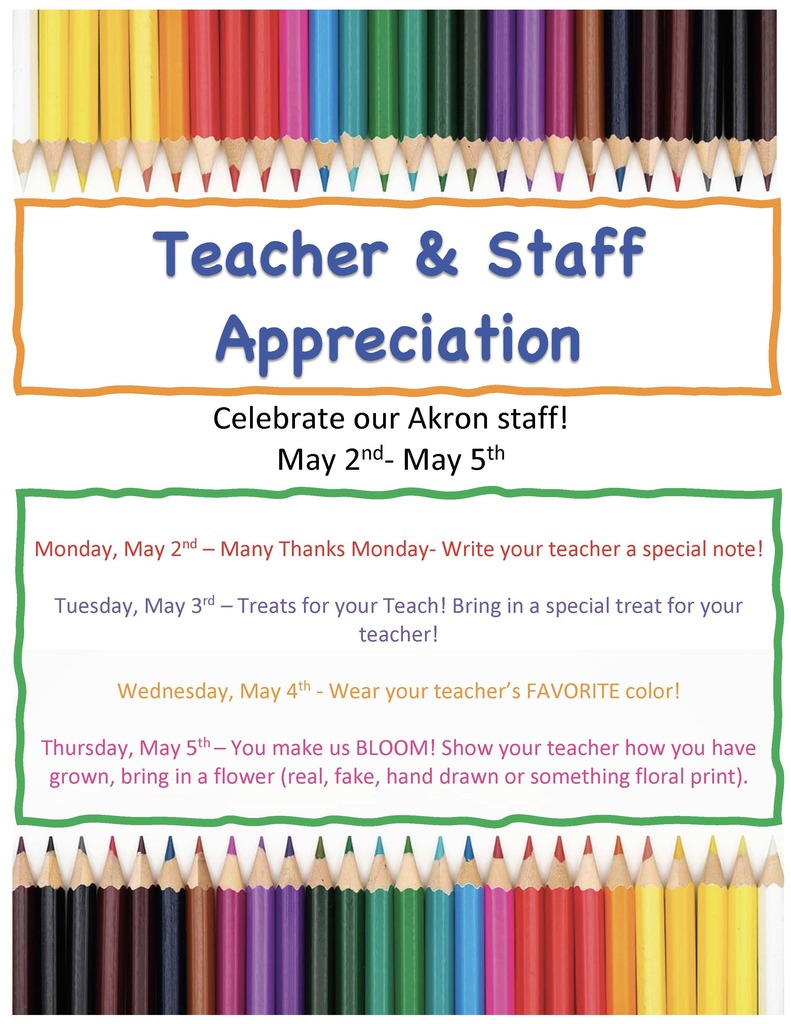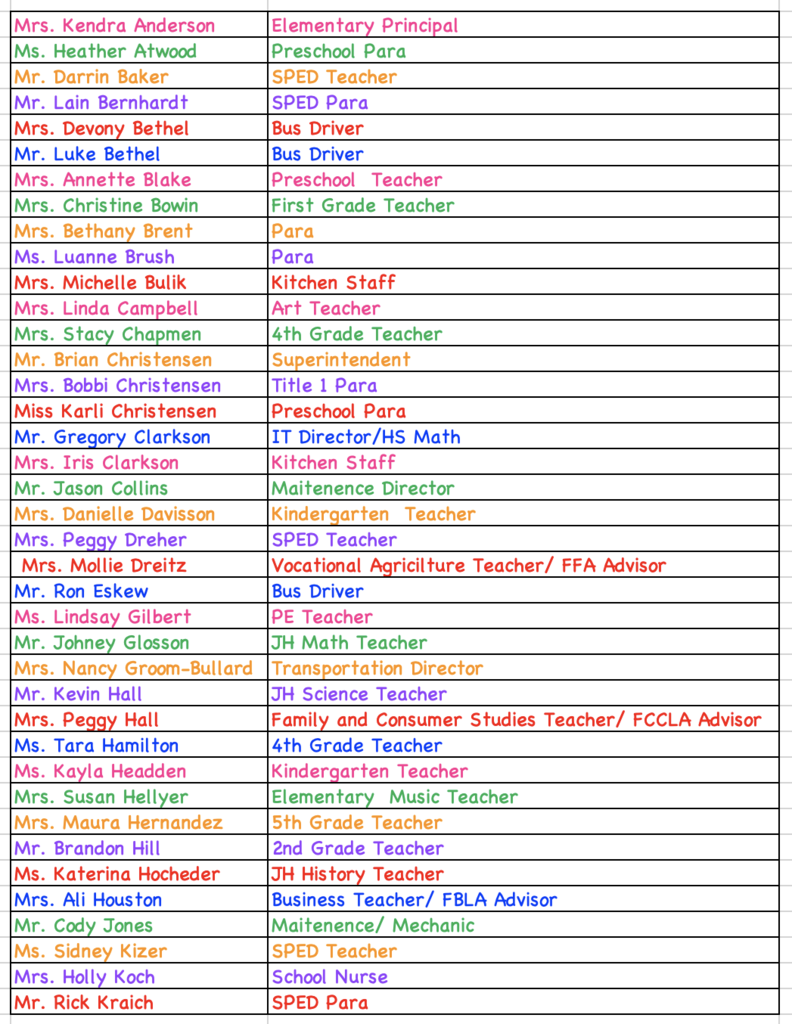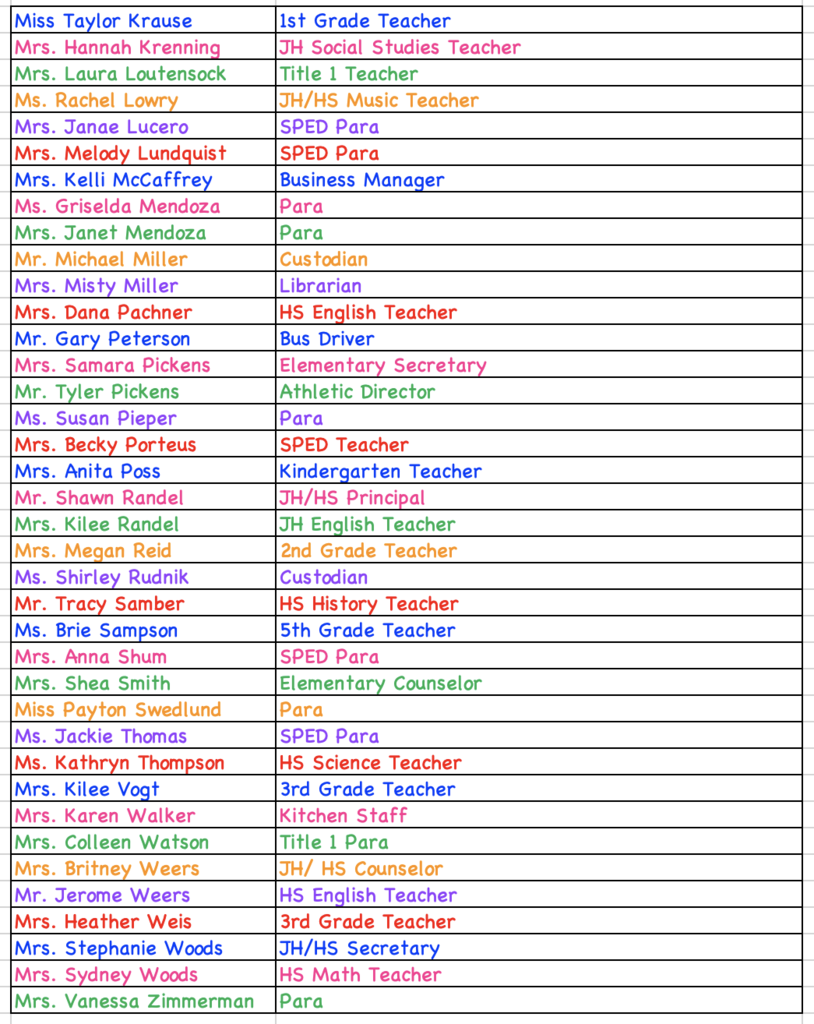 HS Sports Changing HS Baseball-With Holly unable to reschedule. We have picked up a game V Merino today. 4/27-Merino @ Akron noon start 4/28-Baseball @ Limon is moved to 4:30 start time HS Track- With expected winds on Saturday we have decided to move our track meet from 4/30 to Tuesday, May 10th 11am start

8th grade parents, We apologize for the lack of communication for Freshman Orientation that was initially schedule for tonight. To give parents the opportunity to attend the orientation, it has been moved to Tuesday, May 3rd at 5:30 in the cafetorium. Your student will be pre-registering for next year's classes, so please make sure he/she has his/her Chromebook to access Alma. If you have any questions, don't hesitate to contact Mr. Randel or Mrs. Weers. Thanks!


Last chance to order yearbooks for $35. Please see flyer for more details.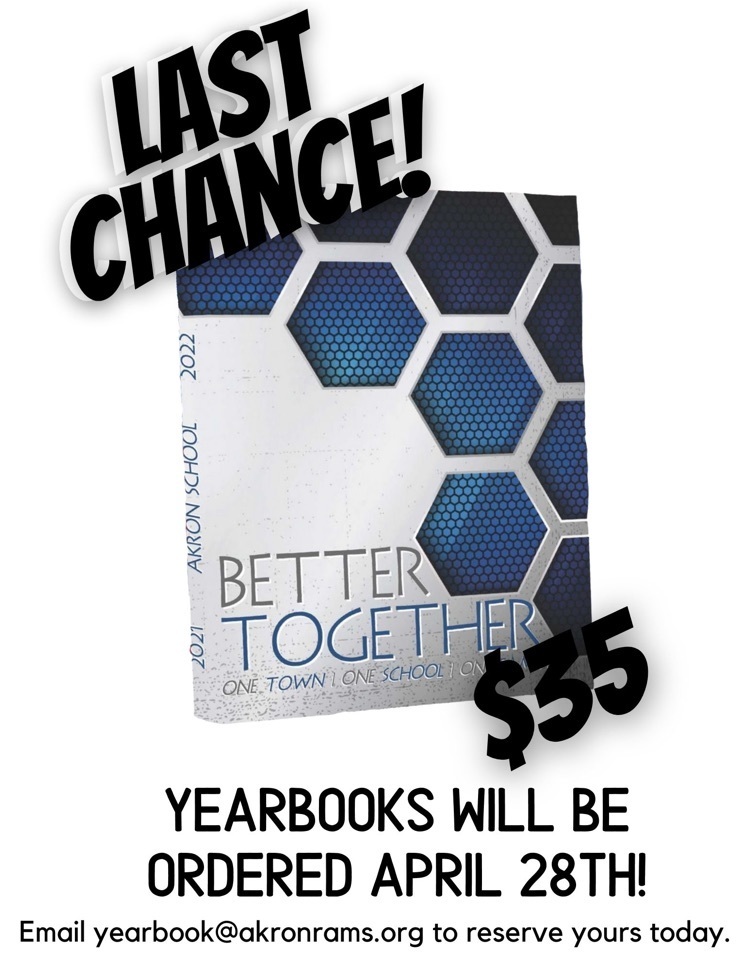 It is time for the 2022 9th-12th grade Akron Prom. All activities will occur at the Event Center starting at 8 PM. Excited to see our RAMS dressed for success! Please see the following images for more details.